Follow these easy steps to get 15% off for you, and a friend!
Step 1: Enter your email here to receive your unique referral code.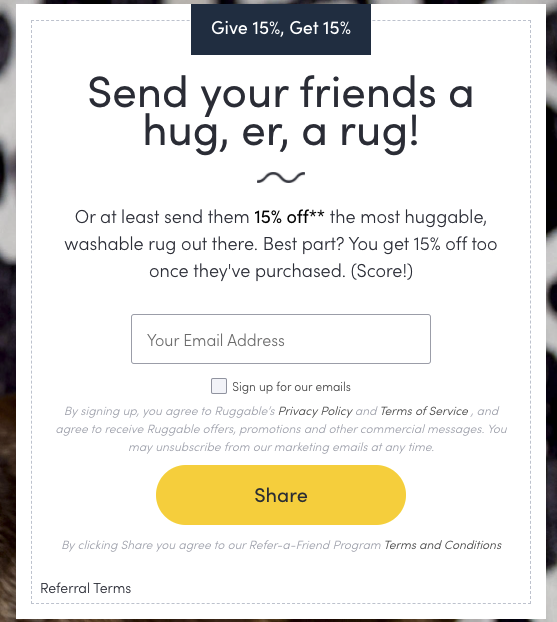 Step 2: Easily begin to share your referral code by copying and pasting the code into an email, or directly to Facebook through our "Share on FB" modal.
Step 3: Once your friend receives your referral link, they will be able to start shopping and their code with be automatically applied at check out. Once they have placed an order, you will receive your 15% discount code in your inbox. Happy Shopping!